Document Scanning
Filing and storing your business's paper documents can be a hassle, as well as an unnecessary expense. At Image Micrographics, Inc., we pride ourselves in providing our clients with elegant document management solutions and quality document conversion.
At Image Micrographics Inc., we work for you!
We work with you to schedule pickup of your documents
We box & transport your records to our facility
We prepare your documents for scanning by removing all staples and paperclips and smooth all edges
We scan each page with our high speed, high quality scanners
We review each individual image checking for clear visibility
If you have any special instructions, we can accommodate.
Once the process is complete, we offer a few different options:
Storage - We store your documents in our climate controlled facilities
Return - We will deliver your documents back to you
Destruction - No sensitive documents are kept beyond their useful life, everything is securely shredded
Scan On Demand
Our scan on demand service is for those customers that want to free up valuable office space and save in overall cost compared to fulling digitizing all of their records. With scan on demand you can request a file or page to be scanned at anytime and available for download the same day. If you already have an electronic document management solution, we can upload your scanned documents in a compatible format.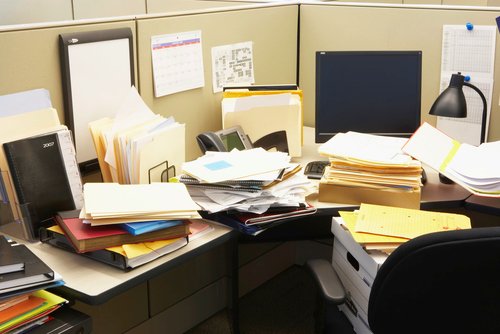 If your desk looks like this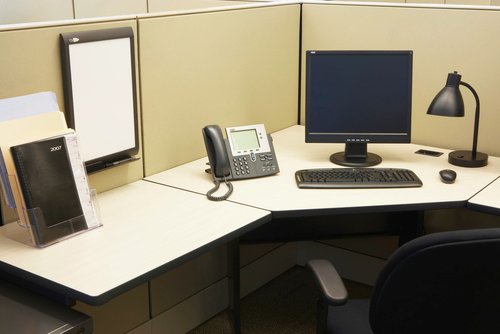 We can help it look like this with our scanning services & document management software
Image Micrographics, Inc. has been providing document digitizing services to the business community for over 27 years. We have performed both small and large-scale document scanning projects for government agencies, healthcare providers, financial/accounting firms, insurance agencies and more. We are HIPAA Compliant and cleared to handle all types of sensitive material. Maintaining the security and confidentiality of your records is of the highest importance at our company.